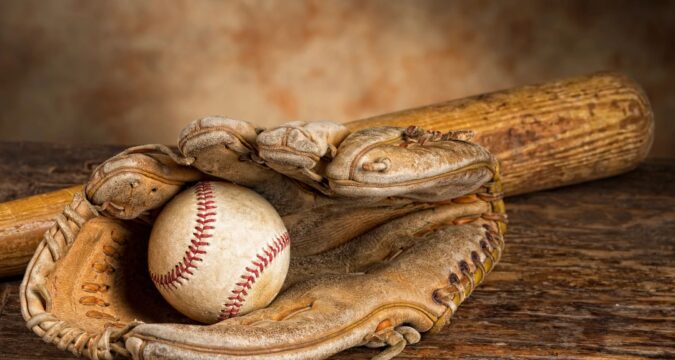 Can you outfit your Little Leaguer for under $100? Yes, it's possible! Here's what you need to know before your first baseball tryout.
Is it time to take your son to their first baseball tryout? The first time stepping on a baseball field is a special day in any boy's life. But for many parents, t-ball or coach pitch can be the first experience with organized team sports. What will your son need to have for the first practice and tryout, and what will the league or organization provide? Here's a thorough rundown:
Bat/Glove: These are the two signature pieces of baseball equipment, and each player should have his own. Depending on the age of your future star, a basic t-ball bat can be purchased for the low price of about $20. Of course, as the player gets older, bats become more advanced and therefore more expensive. But no need to get the $400 model for Junior's first practice.
Similarly, beginner-size gloves can run as low as $10 at your local sporting goods store. It may sound obvious, but you wouldn't be the first parent to make this mistake – make sure you purchase a glove for the opposite hand, not the throwing hand.
Helmet/Hat: Yes, your local league will likely have team-issued batting helmets, but these organizations can operate on shoestring budgets that don't always allow for brand-new equipment each season. Therefore, whenever possible it's advisable to provide your own helmet, which can be purchased for below $20, and sometimes even less if purchased in tandem with the bat itself.
Once your youngster is assigned to a team, the league will provide, at the very least, a t-shirt and hat to be worn on game days. In the meantime, outfit your son with a hat of his own to wear to the first day of practice. Yes, it will keep the sun out of his eyes, but perhaps more importantly, it makes him look like a ballplayer.
Baseball Pants: You don't want to show up in shorts, jeans, or even sweatpants to your practice. Fortunately, a pair of baseball pants is remarkably affordable – especially in smaller sizes – and you should be able to procure a pair for less than $10. This is one item where you never want to break the bank – players grow out of baseball pants faster than any other piece of equipment, with the possible exception of our next item.
Baseball Cleats: Now we start getting into slightly pricier items, as it can be a struggle to find a pair of shoes less than $50. Remember, comfort and ease of movement are the most important features, especially since young players may go through multiple pairs of shoes in a year due to growth spurts. For younger players, plastic cleats are recommended and required in many leagues.
Jockstrap/Protective Cup: This item may be the one that elicits some chuckles from the player, but as soon as he's using a hardball, it's a necessity. These are often available in tandem for about $15, so at least you won't be breaking the bank as your son cracks up laughing.
Catcher's gear: Again, your local league will likely have catcher's gear on hand for starting players to use. Catching is a tough position that requires strength, fearlessness, and dedication. It is also the most expensive position in terms of equipment. Purchasing your own gear along with the bag to carry it in is certainly an option but you may want to wait a few years to see if the position becomes a passion.
Equipment bag: It certainly can't hurt to purchase a low-cost equipment bag for your little one to keep their things together so that you are not searching for their glove or hat when you are heading out the door for practice, but it is by no means a requirement and you definitely don't need to invest in a big bag with wheels or a back-pack style bag their first year. If they end up loving the sport and they decide to pursue a summer all-star team or advance to local travel baseball the cost of the bag will likely be included in their team fees so that everyone has uniform team equipment.
Water Jug: No need to invest in a giant water jug unless you are playing multiple games in a day which is not typically an issue until playoffs or summer travel. Most of the time any water bottle that you have around the house will work or you can always throw a couple of disposable water bottles in their bag and send them on their way.
Interested in Coaching: If your child already loves the sport or you're interested in helping them improve their skills at home or even coaching your own team, consider investing in some online tutorials like swing mechanics or pitching with velocity. But remember…don't force it. You want them to play because they love the game…not because you do!