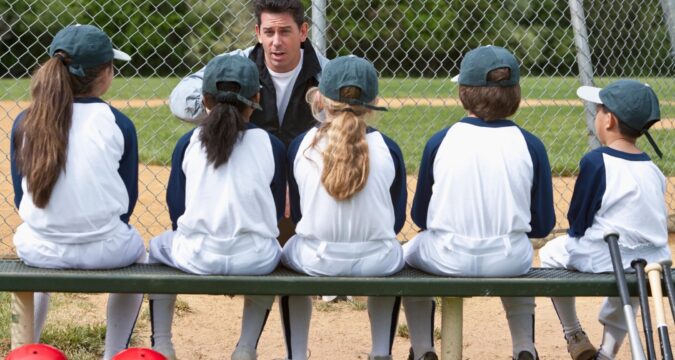 Warm weather brings renewed hope for a normal sports season
Fifty degrees never felt so warm.
It wasn't exactly summer weather today, but it was the first day of 2022 that exposed a little light at the end of the long, cold tunnel we call winter in Philadelphia.
And along with the sunshine and mild breeze, the later sunset (5:30 p.m.!) allowed us to gaze a little longer toward the approaching spring season.
Punxsutawney Phil says it'll be six more weeks (five, by tomorrow.) And it's safe to say everyone would agree to that in exchange for one promise…
Can this spring/summer be a normal one?
No more COVID-19 variants. No seasons, no events, no tournaments postponed or cancelled. No restrictions on spectators, no protocols to follow.
Just tryouts, practices, games, playoffs – the things we all used to worry about way back in 2019, before the world – and with it, youth sports – changed forever.
After 2020's spring season got completely waylaid, we got a taste of normalcy last year.
The starts of many seasons were delayed, and schools restricted many sports to league-only play.
But by spring 2021, COVID cases subsided to the point that most sports had fairly normal seasons. District One and the PIAA determined their champions in the normal manner, while club sports saw myriad more tournaments go off without a hitch than the previous summer.
Close to home, Upper Providence's Little League team was able to travel to Williamsport and compete in the Little League World Series after the event's one-year hiatus.
So where does 2022 take us? Early indications are positive. School tryouts are just around the corner. Youth lacrosse, baseball, and softball leagues are accepting registrations. USSSA and other associations are scheduling tournaments without extensive disclaimers and "in case of cancellation" caveats.
It feels like the holidays just ended – but we're already six weeks into 2022. The year started bleakly with the raging Omicron variant closing schools,
postponing/cancelling events, and upsetting the balance of the winter season.
But now the numbers are beginning to recede. Another six weeks on this path, and we'll be talking about Little League practices, high school lacrosse games, track meets, and state championship contenders.
This time, it feels different.
This time, we won't be interrupted at every turn.
We've had almost two full years to adjust, gather ourselves, and get back to a place where things feel normal.
Unfortunately, 'normal' also means recognizing it's still mid-February. The WINTER Olympics are in full swing. The NFL hasn't even crowned a Super Bowl champion yet.
This is Pennsylvania, and there's probably at least one more snowstorm on the horizon.
But today's taste of early spring melted away the last of the 6-7 inches of snow that fell last week. Disappearing with the snow was the sense of "here we go again" and in its place was a feeling of normalcy.
It's almost here.